Sea Change Expo Overview and Registration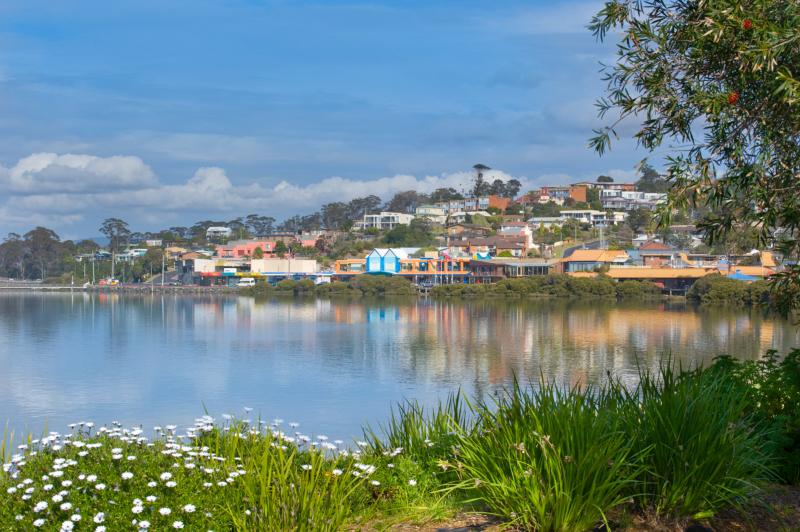 The Merimbula Sea Change Expo is a 2 day event designed to showcase Merimbula and the Sapphire Coast of NSW as a desirable location to Live, Work and Play. The expo will be held on the weekend of 22-23 January 2022. It is at the tail end of the school holidays for NSW, Victoria and the ACT so it's easy to attend. January is a great time of the year with warm weather, warm water and plenty of activities.
Whilst making a Sea change is not new phenomena, there has been more interest recently in regional areas as people found that during Covid that they could work remotely, and didn't want to be in built up areas.
The Expo will be held over 2 days. Saturday will be a indoor exhibition and Sunday will be all about outdoor experiences.
Saturday Expo
The Sea Change Expo will be held at Club Sapphire in the Sapphire Room. The Expo will feature stands from a wide range of businesses and organisations that can provide you with information about the local area.
You can see our *Current list of Exhibitors here.
Sunday Experiences
Sunday will be a showcase of all the best experiences in and around Merimbula that highlight all the reasons why people love to live and visit our area. These will include guided walks, meet a local experience, gourmet food and drinks experiences, tours, outdoor and adventure experiences, family fun and lots more.
You can see our *Current list of Experiences here.
*Subject to change
Attend in Person or Virtually
Click here to register your interest to attend
More Information
How to get here
Accommodation
Pet Friendly
Food and Dietary Requirements
Getting to Merimbula
Merimbula is part of the Bega Valley Shire, also known as the Sapphire Coast on the Far South Coast of NSW. It is accessible by plane with regular flights from both Sydney and Melbourne. It's a 3 hour drive from Canberra and around 6 hours from Sydney and Melbourne
Flights
Qantas
Rex Airlines
Accommodation
For all accommodation inquires please visit Merimbula Tourism or one of our Accommodation sponsors. Pet Friendly Accommodation available.
Food and Dietary Requirements
Club Sapphire can cater for dietary requirements at the Welcome Dinner. There are plenty of other local restaurants and cafes that also cater for dietary requirements so you won't have any problems finding food to suit your needs.
The Sea Change Expo is supported by the Australian Government and the Building Our Future fund.