Make a Sea Change to Merimbula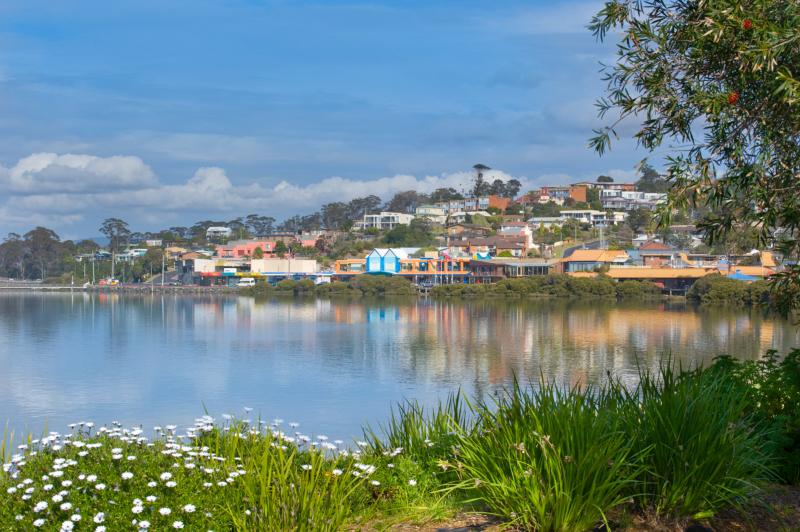 Are you thinking of making a Sea Change? If so you really should consider Merimbula as a location for your move. Located on the South Coast of NSW in the Bega Valley Shire (also know as the Sapphire Coast) the idyllic town is located on Merimbula Lake and surrounded by beaches, national parks and natural beauty.
There are a lot of considerations you will have to make before moving to a coastal area like Merimbula and Our Merimbula (Chamber of Commerce) can provide you with all the information you need.
Research
It is important to do your research about an area before you move and get your information from a wide range of sources. Move to More is run by the Regional Australia Institute and is a campaign that has been developed to make those living in capital cities around the country more aware of the possibilities that come with a life in a regional town or city. The website provides clear unbiased data about regional locations including Community, Housing, Jobs and Education. You can visit the website and find out more about Merimbula here
You can also read some reviews about what other people are saying about Merimbula on Homely
Education
There are plenty of great educational opportunities in Merimbula and the Bega Valley, with access to a world class University, TAFE, Registered Training Organisations, Private and Public High Schools and Public Schools.
Click here for a list of schools and institutions
Employment Opportunities
There are a wide range of employment opportunities for all types of industries and skill levels including hospitality, professional services, agriculture and more. There are also lots of business opportunities in Merimbula and surrounding areas, or you can bring your own job with you and work remotely.
Click here for a list of Employment Opportunities in Merimbula and the Bega Valley
Moving to Merimbula
If you are looking at making a Sea Change to Merimbula or the Sapphire Coast, finding suitable housing is going to be at the top of your to do list. You may also need to consider finance, conveyancing and arranging movers for your possessions.
We have provided prospective Sea Changers with as much information as we can, to help make your move as easy as possible.
Click here to get more information about moving to Merimbula
Meet some Locals
Some times the best way to find out what a place is really like, you just need to speak to some locals. Well we have done that for you to.
Click on the link to meet some Merimbula Locals.
Get more information and Updates
Sea Change Information
Subscribe to our newsletter to receive updates about making a Sea Change