Insurance Advisernet make generous donation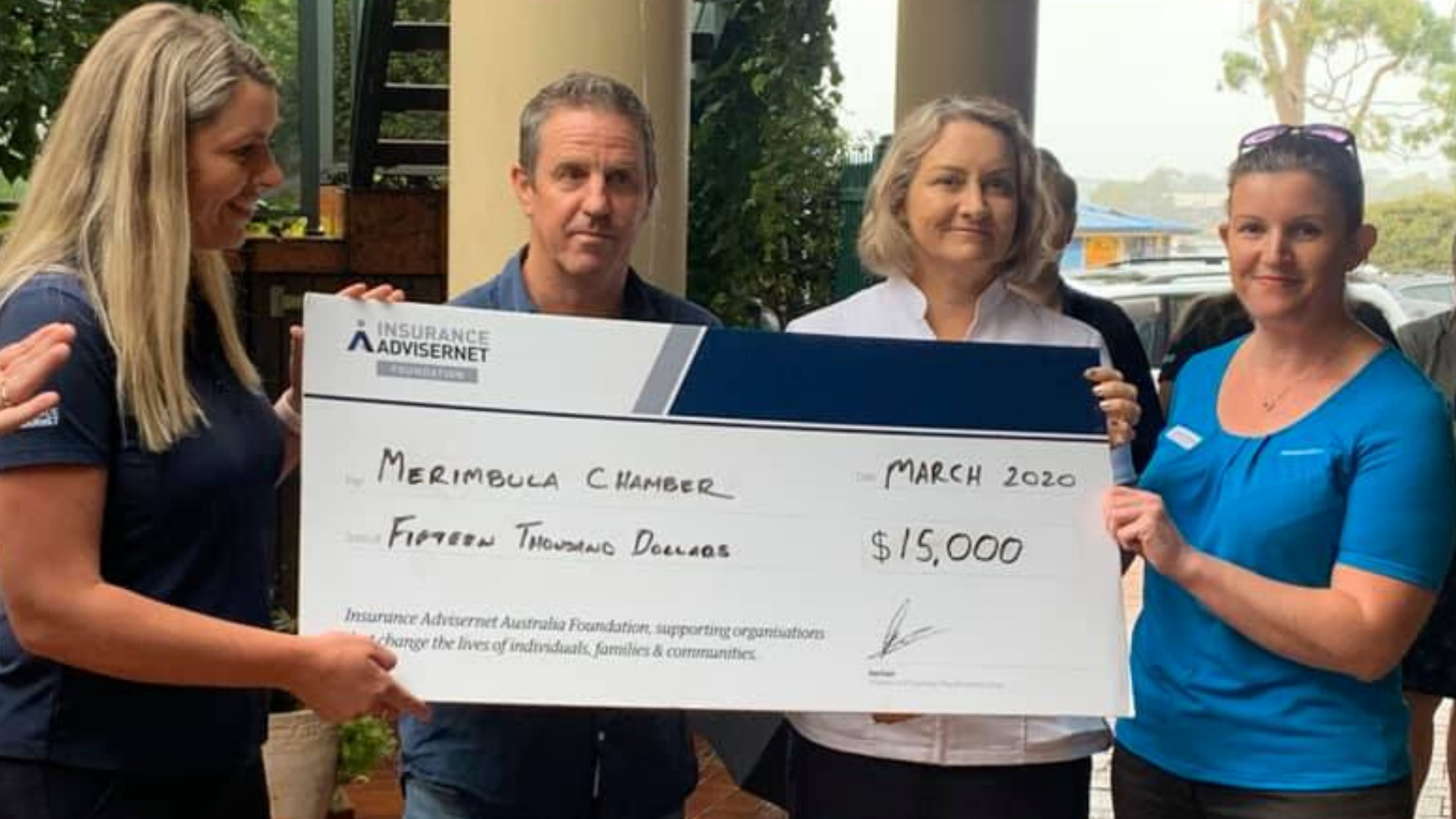 (Pictured, Kristy Martin, Nigel Ayling, Tania Dwyer and Jessica Porter, all members of the Chamber Executive)
Local business Insurance Advisernet Merimbula recently presented the Merimbula Chamber of Commerce with a very generous donation on behalf of the Insurance Advisernet Foundation.
Local Advisernet owner Kristy Martin, who is also a member of the Chamber Executive said, "Our business contributes to the foundation, which is matched by donations by other offices and our head office. Each year we collectively pick a number of worthy causes to donate funds to and
all up our foundation has donated over $1 million. This year with the fires hitting the South Coast we really wanted to help our local businesses so I asked if some of it could be donated to the Chamber, and our foundation was happy to oblige."
A cheque for $15,000 was presented to Chamber President Nigel Ayling, who was delighted to accept it and said, "This money will really help the Chamber to deliver on it's objectives to support local businesses. The Chamber receives no funding, so donations like this really make a difference. "
The Chamber are already planning on how the money might best be used, which will include helping local businesses get online. "With the recent fires and now the coronavirus heavily impacting on visitation, it is vital for our retailers and businesses to have an online presence." he said. "This will allow them to sell all over the country, and not be so reliant in visitors to the town."
The Chamber is looking at adding an online store to their existing website and allowing their members to be able to list their products and sell online.
"We will also promote the website online to people outside the area and encourage people to but through the website and support our local businesses. Down the track we would like to open a physical collective retail store of our own, to support micro businesses, but that may have to wait until the coronavirus passes now. "
Stay tuned for more updates.