Horizon Bank – Merimbula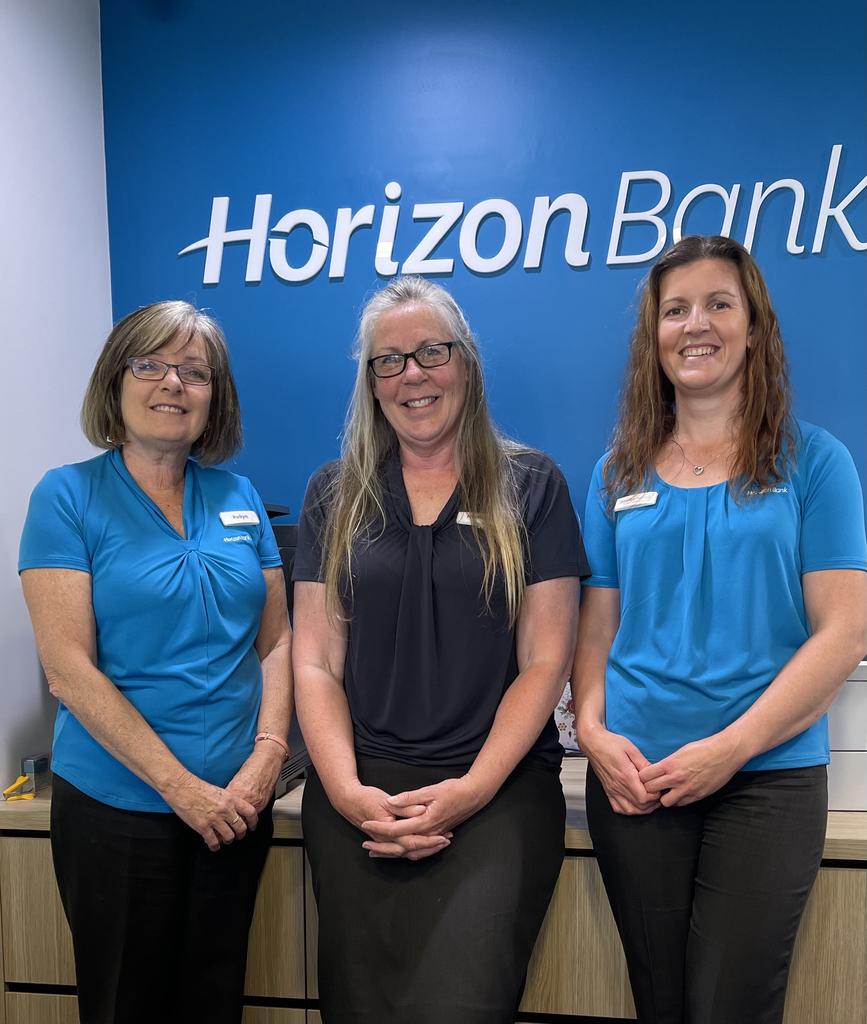 Horizon Bank is a local customer-owned financial institution with a branch network spanning the Illawarra and South Coast of NSW. One of our branches is located conveniently in the heart of Merimbula.
Horizon Bank shares a 30 year history in the area through its Merimbula branch and over 55 years in the Bega Valley. Being customer-owned means we're here solely for the benefit of our customers and the local community.
Our values are:
It's all about you
Our members are our reason for being, everything we do, we do for them.
A trusted partner
We will earn our members' trust everyday by acting honestly, ethically and in their best interests.
People for people
In a world of technological innovation, we understand the value of people.
Committed custodian
We will embrace our responsibilities by developing our staff, supporting our communities and respecting the environment.
We care about our environmental impact and have made significant efforts to reduce our ecological footprint. In 2005 we changed our source of electricity to GreenPower for all of our branches and head office. GreenPower offsets the equivalent of our electricity consumption from the electricity grid against renewable generation from sources such as solar, wind and hydro. Our efforts earnt Horizon Bank a tick of approval from the National GreenPower Accreditation Program, whose mission is to decrease greenhouse gas emissions.
We offer a full range of accounts and services including: saving accounts, term deposits, personal loans, car loans, home & investment loans, online and mobile banking, Apple Pay, Google PayTM & Samsung Pay, Visa Credit & Debit Cards and insurances.
At Horizon, we know our members value dealing with a real person and we pride ourselves on ensuring we have the branch access and staffing to provide personalised customer service. We engender trust because we know our customers and in turn, they value their special relationship with us.
When you call the Merimbula branch, you can be sure you'll always speak to a real Horizon employee and not an overseas call centre. Our staff are local people who have strong ties with the community, businesses and other organisations.
Some of the events and organisations we've sponsored and supported in the area include:
The Pambula Motorfest
Merimbula Classic
Mission Australia Bega Women's refuge
Sapphire Life Opportunities
Annual Merimbula Christmas Shopping Day
If our culture and philosophy resonates with you and you want to bank with a place you can be proud of, you can start now by opening an account* or apply for a loan online by visiting horizonbank.com.au. Our branch is located at 1/20 Market Street Merimbula and our opening hours are 9am-5pm Monday to Friday. Phone us on (02) 6460 3800 or email us at merimbula@horizonbank.com.au
*Online account opening available to Australian NSW residents aged 18 and over.